You are here:
Catalog Home > Stirrups > Lites > Flat-Bottom > 4" Endurance Stirrup
---
4" Endurance Stirrup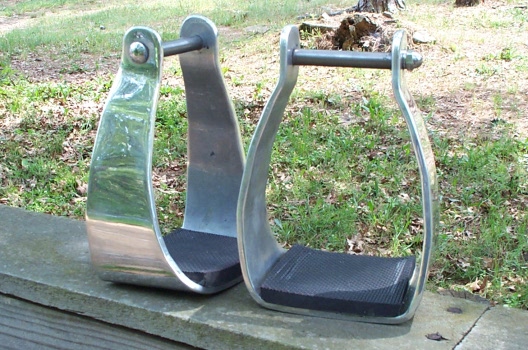 Enlarge this image
Price: $100/pair
Customizations

Extra Large (add $10)
Want this stirrup customized? Call and ask for a quote.
Lightweight, hand-made endurance stirrup. Because these are hand-made, I can make these to fit you and your saddle. Call me.
© 2015 S.A. Walls "Cowhorse", "Slanted Stirrup", "Slanted Team Roper", "Slanted Barrel Racer" are registered trademarks of S.A. Walls. All rights reserved.